Get Roman ED pills review : Is it a legit online pharmacy (telemedicine firm) to get viagra on prescription?
[lwptoc]
Roman ED meds review
The Roman ED Meds tele-medicine service is here to assist individuals suffering from erectile dysfunction and wish to be treated in their comfort zones. They offer services like online diagnosis and drug delivery services (drugs like Viagra, Cialis, Propecia etc.).
Such individuals only need to fill out a five-minute form on the internet that entails answering some questions concerning their medical history and also pinpointing any favorable treatment. Once you are done with the form, a U.S authorized Roman specialist would evaluate your request and if considered suitable would then go ahead to prescribe medicines for you.
After that, you would keep getting an automated parcel of your ED drugs monthly or periodically. This is dependent on your requirements.
A lot of men don't like visiting the clinic to treat sexual issues; that's the absolute reason why the idea behind Roman is intriguing which sort of replaces the need to visit a urologist.
So, lets find out all you need to know about the Roman ED Meds.
What Is Erectile Dysfunction & What Causes It?
According to the Mayo Clinic, erectile dysfunction is the inadequacy of a man to obtain or sustain an erection stable enough for sexual intercourse.
In spite of the simple illustration, they also went ahead to disclose that the erectile dysfunction can be as a result of anything at all because getting an erection deals with an intricate procedure of biological, emotional and psychological factors.
Hence, any minor setback in any of these factors can cause the inability to obtain and sustain an erection.
Sometimes, erectile dysfunction might not be an issue to worry about while in some cases it might be as a result of hidden health problems that must be treated as stated on the Roman site.
Mayo Clinic also stated the generally known causes of erectile dysfunction to be heart diseases, high blood pressure, use of tobacco, cholesterol, obesity, sleep disorder, diabetes, etc.
The most suitable cure for erectile dysfunction is obviously dependent on these causes.
Interestingly, the drug sildenafil (Viagra) has been reported to have around an impressive 70% success rate in treating erectile dysfunction. [study 1 , 2, 3, 4, 5, 6]
There are some cases when Viagra doesn't work.
The efficacy of tadalafil(Cialis) 20 mg was also more than 70% (mean-per-patient) success rate regardless of the time interval post-dosing. [study]

Some known strategies to treating ED comprehensively are exercising frequently, eating a balanced diet, avoiding stress, getting psychological assistance whenever the need arises and taking your medicines under the doctor's supervision.
As reported by the WebMD, acceptable drug choices are:
Avanafil (Stendra)
Sildenafil (Viagra)
Tadalafil (Cialis)
Vardenafil (Levitra, Staxyn)
So how can Roman stipulate these kinds of drugs without inviting the patients over?
How Does Roman's Web-Based App Work?
In accordance with their website, Roman has designed a telemedicine technology that permits doctors to develop a patient-doctor relationship and to enable doctors to accomplish the standards of care without having to see the patient.
We would carefully study how doctors can achieve this. Let's begin with eligibility.
Roman Eligibility Criteria To Get A Sildenafil(Viagra) Prescription
Before you access the roman website, ensure you can spare five minutes of your time to fill out the online medical form. You would need an active personal computer or a mobile camera, preferably have a blood pressure reading that was taken in the last six months, a form of identification like a driver's license and a credit card.
The clients must be 18 years and above and must have been his penis, testis, and groin physically examined by a doctor in the past five years to ascertain his blood pressure is normal.
He is also expected to avoid nitroglycerin or drugs made of nitrate and to be cleared for sex.
Taking a Closer Look at Roman ED Meds' Online Visit System – How to get viagra prescription
To start, anticipated patients would have to put in their zip code, date of birth, email ID and gender. The patient should signify the number of times he plans to use these drugs, prescription preferences and shipment regularity.
The second phase is to signify you have been cured for ED. Specify the actual procedure whether it is a doctor's prescription or nutritional therapy. Also, pinpoint any adverse or unwanted secondary effects.
The next stage is to attend to all the medical questions such as:-
Have ever had an erection that lasted all through the sexual intercourse?
When was the first time you noticed you had ED?
Have you been physically examined by a doctor in the last five years?
What is your blood pressure reading, sex drive level and illnesses like retinitis, low blood pressure, clotting disorder, bleeding ailment, HIV, etc.?
Furthermore, you would have to enter your behavioral style like feeding habit, sleeping disorders, smoking, exercise and lots more, that might affect your ED. You would also include drugs you are taking and any allergic reaction associated with it.
You would then indicate whether you would want Roman to be your pharmacy, or a third-party company.
Note: Roman guides the clients that for them to use their own pharmacy, it must be in the superscripts network and this contains about 95% of pharmacies in the United States.
Lastly, you would be asked to enter your data, upload your photograph and driver's license, or any form of identification, go over your details again, include your payment information and then make payment.
As stated by the site, a roman physician would go through your data to ascertain if it's harmless and suitable to prescribe drugs for Sildenafil (Viagra—25, 50, or 100 mg), generic Sildenafil (20 mg only), Tadalafil (Cialis—2.5, 5, 10, or 20 mg), or Vardenafil (Levitra—2.5, 5, 10, or 20 mg). This would be done in two hours.
After which, your drugs would be delivered to you in careful wraps the following day. Subsequent ones would be on a monthly or quarterly basis.
It is essential to note that the Roman's doctors' prescription is dependent on the answers you have provided so be sincere in answering. Once you have completed the form, feel free to communicate with your doctor.
Also note that providing accurate information to these platforms is required, otherwise your request for a prescription for viagra or cialis can be rejected by the online pharmacy.
How Much Do Roman's ED Meds Cost?
The fee for the form is $15, while the drugs cost between $2 and $63 for each portion of drugs with diversified quantities that are ready for used and delivery services on a monthly or quarterly basis.
Therefore, the actual price you are expected to pay is dependent on the drugs you select, whether they are generic versions or branded versions, the prescription, the quantity and delivery services.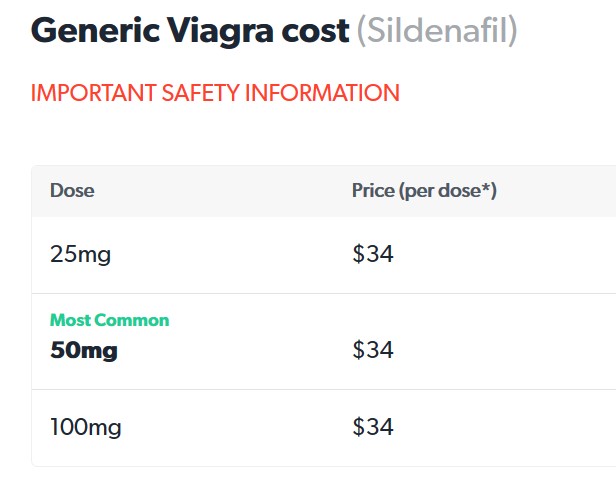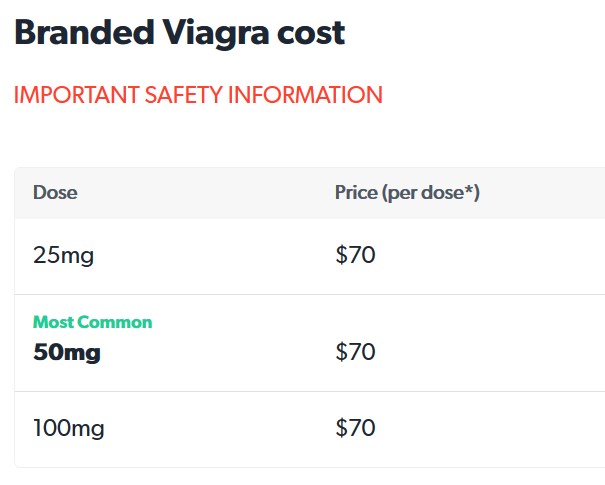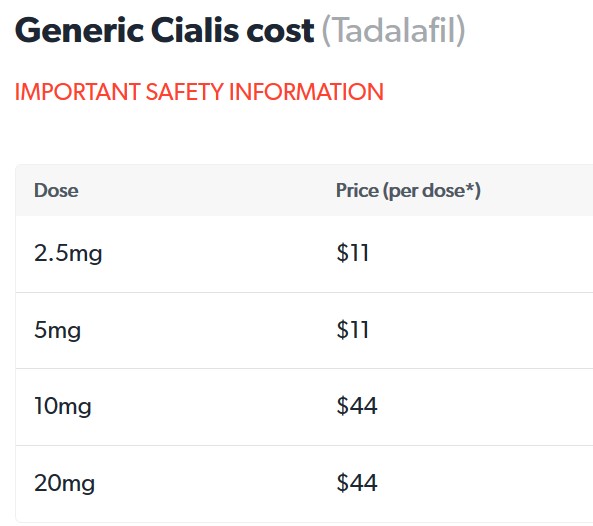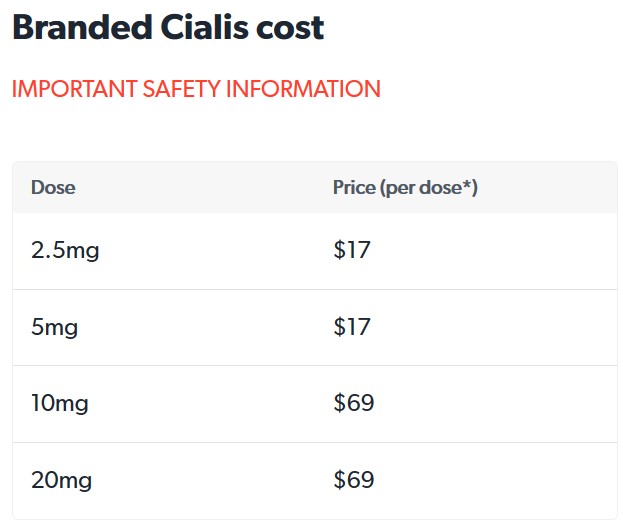 Delivery service is free, and the first consignment would be available 2 or 3 days after the prescription.
But if the doctor discovers that you are not a client, your $15 would be reimbursed.
Payment is strictly by cash and insurance payments are not allowed. You can contact them on 888-798-8686, support@getroman.com, or via live chat.
Are There Other ED Medication Companies Like Roman?
There are other web based online pharmacies and firms that use telemedicine to identify the disease in patients without having to see them, but Roman ED Meds has no direct competition because no establishment has the same precise business model.
Hims is the closest alternative. They hire a staff of doctors that can identify ailments and prescribe drugs like Sildenafil ($20 for 10X 20mg tablets) for the treatment of ED. The form can then be filled via any of Hims' intermediaries or via any mediator of the clients choice.
Hims proffer drugs for hair loss-related diseases like Finasteride, Minoxidil, and multivitamin supplements but Romans is basically into ED.
Also note that providing accurate information to these platforms is required, otherwise your request for a prescription for viagra or cialis can be rejected by these online pharmacies.
Another company to look into is BlueChew, which is also getting popular among men.
Conclusion
With the advancement of telemedicine servcies like BlueChew and Get Roman, it is only reasonable that it would pave its way into various sectors in the medical field where it is likely to raise access to multiple parts of health management in a big way.
Hence, it is intriguing to regard industries such as Roman which has paved its way into the market as a result of their different approach to treating ED in men.
Whichever industry you prefer, it is important you know that these firms do not replace your primary care doctor.
Because you have to have a rather recent checkup by one to make use of the roman's services, you can also talk about your ED with your physician before making payment for an online visit or ordering for your prescribed ED drugs.